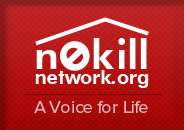 Friends for Animals dba South Coast Humane Society
Woof! Meow! One thing before you go…
Do you need to find a loving home for your pet?
Shelters are often inundated with pet surrenders, and do not want to provide a simple outlet that takes away the obligation of responsible pet ownership. Therefore, they would prefer that people try hard to find a solution before resorting to surrendering their pet to a shelter. If you must find a new home for a pet, please try posting to our adoption portal before placing the burden on the shelter. Direct adoptions work well and allow everyone to share in the accountability of their community!

Friends for Animals dba South Coast Humane Society
Visit
Friends for Animals dba South Coast Humane Society >>
https://www.mysouthcoasthumane.org/ (report broken link)
"Friends for Animals" dba South Coast Humane Society (SCHS) started in 1992 by 12-15 individuals who saw a need to help abandoned/lost pets. Friends for Animals filed Articles of Incorporation in December of that year and obtained the 501(c)(3) non-profit status. They first started by fostering animals in their homes and holding fundraisers of bake sales, yard sales, and auto raffles.

In August 1997 a building was leased and the first thrift store was opened at 620 Hemlock, Brookings. This provided funds for various services such as a Tom Cat Neuter Clinic where area veterinarians participated, Crisis/Emergency funds helping animals at the then County Shelter in Gold Beach, caring for and adopting homeless animals to new homes and more.

Through various Boards of Directors, the Shelter at 828 Railroad, Brookings was built in 2002 using funds from an anonymous donor. The Shelter has housed and re-homed many animals during this time and currently serves the community through a low-income, low-cost clinic housed in the medical room added to the Shelter.

If you would like to become involved in the success of a local Shelter and its growth in the community, please consider volunteering. The Shelter and the Thrift Store are always in need of individuals with a heart for animals and a desire to help.

South Coast Humane Society is a 501c3 non profit animal rescue shelter hard at work saving beautiful pets from high kill shelters, helping to re-home strays, providing the community with low cost veterinary services, and so much more! We believe every animal deserves a warm bed, medical care, love and a wonderful home. This compassion drives all that we do. Its a huge task, but our hard working staff and volunteers are committed to the animals 365 days of the year! We receive NO government funding and depend on your generosity to keep our shelter open, our clinic running, and our work moving forward. We invite you to be a part of this amazing legacy and lend your support through a one-time or recurring donation, or by remembering us through estate planning. The animals thank you!


Address:
828 Railroad St.
Brookings, OR 97415

Call Us: 541-412-0325
Do you need to find a loving home for your pet?
No-kill shelters do wonderful work, but as a result, are often inundated with pet surrenders. In the unfortunate scenario that you have to find a new home for your pet, please read through the rehoming solution and articles on this page before contacting the shelter.