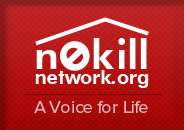 Humane Organizations for the Protection and Education for Animals - HOPE for Animals (Thibodaux)
Visit
Humane Organizations for the Protection and Education for Animals - HOPE for Animals (Thibodaux) >>
https://www.hopeforanimals.com/ (report broken link)
HOPE's mission is to save and improve quality of life for as many stray and homeless animals as possible by placing them in foster or adoptive homes. HOPE (Humane Organizations for the Protection and Education for Animals) also strives to educate the public about the dire need for spaying and neutering, as our country is currently fighting a vast problem with cat and dog overpopulation. Through our education program, we teach young children about the needs of dogs and cats and the responsibility of pet ownership.

HOPE for Animals is a 501(c)3 non-profit organization. All donations made to HOPE are tax deductible. We operate solely on these generous donations and grants to keep our operations running.

We are no-kill organization that care for animals as long as it takes to get them adopted into a loving home. We house some of our dogs at a kennel in the Lafourche Parish area and rely on our established network of foster homes that take in rescues until they are adopted.

Currently, HOPE has no physical location. Our dream is one day acquire land on which to operate a shelter to care for more of the needy animals in our area. Some HOPE dogs are housed at a kennel in Lafourche Parish, while other animals are kept in foster homes.


Phone: (985)859-5246 for dogs or (985)859-5245 for cats.
Do you need to find a loving home for your pet?
No-kill shelters do wonderful work, but as a result, are often inundated with pet surrenders. In the unfortunate scenario that you have to find a new home for your pet, please read through the rehoming solution and articles on this page before contacting the shelter.