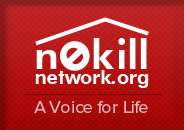 APAWS - Animal Protection and Welfare Society (Baton Rouge)
Visit
APAWS - Animal Protection and Welfare Society (Baton Rouge) >>
http://www.apawspets.org/ (report broken link)
APAWS is a 501(c)3 charity dedicated to helping animals in need in the Baton Rouge, LA area. Two things hinder our ability to help all animals we are requested to rescue, foster homes and money. We are a no-kill rescue and will not euthanize unless there is no medical treatment available.
PO Box 40981
Gateway Station
Baton Rouge, LA 70835
Email:
[email protected]
Do you need to find a loving home for your pet?
No-kill shelters do wonderful work, but as a result, are often inundated with pet surrenders. In the unfortunate scenario that you have to find a new home for your pet, please read through the rehoming solution and articles on this page before contacting the shelter.