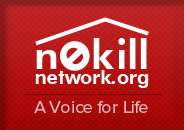 AAWS - Avoyelles Animal Welfare Society, Inc. (Cottonport)
Visit
AAWS - Avoyelles Animal Welfare Society, Inc. (Cottonport) >>
https://www.avoyellesanimal.org/ (report broken link)
voyelles Animal Welfare Society, Inc. (AAWS) is a 501(c) non-profit organization incorporated in February 2007.
The goal and mission of AAWS is to provide medical care, food and shelter to abandoned, abused and homeless animals in the parish of Avoyelles, with the hopes of adopting them back into society. AAWS is privately owned and operated by it's members and volunteers.
Avoyelles Animal Welfare Society, Inc. is the first privately owned no-kill shelter in the parish of Avoyelles. It's doors opened on September 22, 2012. At present time, the shelter can house fifteen cats and up to thirty dogs. Although the facility is small now, AAWS looks forward to expanding the facility with the help of it's dedicated members and volunteers, generous benefactors, and the determination to make this journey a success.
Address:
1170 Prison Road
Cottonport, LA 71327
Phone: 318-876-2068
Email:
[email protected]
Do you need to find a loving home for your pet?
No-kill shelters do wonderful work, but as a result, are often inundated with pet surrenders. In the unfortunate scenario that you have to find a new home for your pet, please read through the rehoming solution and articles on this page before contacting the shelter.