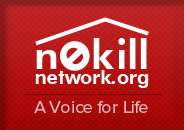 B.A.R.K., Boudreaux's Animal Rescue Krewe (Alexandria)
Woof! Meow! One thing before you go…
Do you need to find a loving home for your pet?
Shelters are often inundated with pet surrenders, and do not want to provide a simple outlet that takes away the obligation of responsible pet ownership. Therefore, they would prefer that people try hard to find a solution before resorting to surrendering their pet to a shelter. If you must find a new home for a pet, please try posting to our adoption portal before placing the burden on the shelter. Direct adoptions work well and allow everyone to share in the accountability of their community!

B.A.R.K., Boudreaux's Animal Rescue Krewe (Alexandria)
Visit
B.A.R.K., Boudreaux's Animal Rescue Krewe (Alexandria) >>
http://barkanimalrescue.org/ (report broken link)
Boudreaux's Animal Rescue Krewe rescues and places dogs in forever homes.
Mission
To rescue unwanted or uncared for dogs, provide shelter, veterinary care and locate forever homes for each dog.
Description
Boudreaux's Animal Rescue Krewe (B.A.R.K.) is a local 501c(3) non-profit animal welfare organization and NO KILL animal shelter. We are determined and inspired to rescue homeless and/or unwanted dogs that are due to be euthanized merely because there are too many dogs in shelters. We rely heavily on our volunteers, donations, and fundraisers to supply the needs, care and shelter to continue to save these animals lives and find them safe, loving homes. Please contact us or visit our website barkdogrescue.org if you would be interested in any aspect of helping, fostering, or adopting these precious animals.
General Information
Husband and wife team, Julian and Eva Long, have rescued animals all of their lives, but one day in 2004, when Julian was exposed to a local animal shelter's day of euthanasia, he adopted ten dogs from "Death Row;" and the two have never looked back. The tragedy of Hurricane Katrina hit one year later, and their shelter was overflowing with abandoned animals. Years have passed, and their incredible journey is on-going. Over 3000 dogs have been rescued and placed in their forever homes, but so many more continue to come. Both, born and raised in Louisiana, they are very proud of their heritage. They love the southern traditions, the food, and the beautiful land, but regretfully admit that animals are not always treated as they should be. Sometimes they are treated like property and are kept on short chains. Others run loose, and the shelters are full of homeless pets. The main message that they would like to express is the importance of spaying and neutering animals to help reduce the pet overpopulation. That is the main reason we have shelters and so many innocent animals killed.
----------------------------
Currently we are more active on our facebook page than the website but eventually we will be trying to keep the two in sync. People just don't seem to use the websites anymore, as they are always on facebook and can interact with us so easily. So check the facebook page out too if you would. It's a work in progress. I'm just a volunteer. I'm currently taking photos of the animals and adding them to our page when I can.
https://www.facebook.com/barkdogrescue/info
PO Box 404
Tioga, Louisiana 71477-0404
Contact Info
Email:
[email protected]
Do you need to find a loving home for your pet?
No-kill shelters do wonderful work, but as a result, are often inundated with pet surrenders. In the unfortunate scenario that you have to find a new home for your pet, please read through the rehoming solution and articles on this page before contacting the shelter.