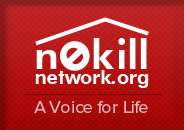 Tyson's Chance Animal Foundation Inc. (Shelbyville)
Visit
Tyson's Chance Animal Foundation Inc. (Shelbyville) >>
http://www.tysonschance.com/ (report broken link)
Tyson's Chance Animal Foundation is a 501(c)(3) no-kill animal rescue that gives a chance to all breeds, sizes, ages, and temperaments. Our primary focus is the rescue of special needs animals.
Mailing Address:
P.O. Box 1347
Shelbyville, KY 40065
Email:
[email protected]
Do you need to find a loving home for your pet?
No-kill shelters do wonderful work, but as a result, are often inundated with pet surrenders. In the unfortunate scenario that you have to find a new home for your pet, please read through the rehoming solution and articles on this page before contacting the shelter.