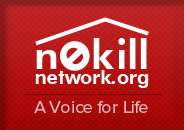 Woof! Meow! One thing before you go…
Do you need to find a loving home for your pet?
Shelters are often inundated with pet surrenders, and do not want to provide a simple outlet that takes away the obligation of responsible pet ownership. Therefore, they would prefer that people try hard to find a solution before resorting to surrendering their pet to a shelter. If you must find a new home for a pet, please try posting to our adoption portal before placing the burden on the shelter. Direct adoptions work well and allow everyone to share in the accountability of their community!

ASA - Animal Shelter Allies of Kentucky (Louisville)
Visit
ASA - Animal Shelter Allies of Kentucky (Louisville) >>
https://www.facebook.com/ASAKentucky/ (report broken link)
Animal Shelter Allies of Kentucky is a nonprofit 501(c)(3) organization whose mission is to eliminate the unnecessary killing of adoptable homeless animals through-out Kentucky and Southern Indiana. As a group of passionate enthusiastic volunteers we collaborate primarily with high kill, local shelters and rescue groups in the broader Kentuckiana area to promote and encourage animal welfare. We seek to provide a voice for the voiceless.
We take great care in finding permanent, loving and stable homes for our rescued friends. Most all of our animals are home fostered and introduced to basic training to enable a smooth transition into their forever home. All of our animals are cur-rent on vaccinations/immunizations; have been heartworm tested; and have been neutered or spayed.
Our goal is to match people with a companion animal that will best fit their life-style/situation. Ultimately, we seek to provide a forever home and a second chance at life!
It is our policy not to discriminate against any animal. We accept all ages and breeds and find the most suitable homes for each. We have no age limit. We care for both the young and the old. We never kill an animal just because their "time is up", meaning we don't kill an animal in order to make room for another. We provide housing and care for the life of the animal or until they have found a loving home.
E-mail:
[email protected]
Do you need to find a loving home for your pet?
No-kill shelters do wonderful work, but as a result, are often inundated with pet surrenders. In the unfortunate scenario that you have to find a new home for your pet, please read through the rehoming solution and articles on this page before contacting the shelter.