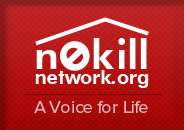 TLC, Talonaga Lumpkin County Humane Society (Dahlonega)
Visit
TLC, Talonaga Lumpkin County Humane Society (Dahlonega) >>
http://www.tlchs.org/ (report broken link)
TLC Humane Society was organized in 1977 as the Dahlonega-Lumpkin County Humane Society by a dedicated group of people who were vitally concerned about animal welfare. TLC remains an organization of volunteers devoted to saving animals from suffering and cruelty. We are based in Dahlonega, Georgia and are supported by fundraising activities and the donations of citizens concerned about the welfare of companion animals.
The abandonment of animals produced by careless over breeding is the primary problem the TLC Humane Society addresses. We are dedicated to policies and programs that promote non-lethal solutions to animal overpopulation. We are also dedicated to helping unwanted animals and teaching humane treatment for all living creatures
Address:
1735 Red Oak Flats Road
P.O. Box 535
Dahlonega GA 30533
Phone: 706-864-2817
Email:
[email protected]
Do you need to find a loving home for your pet?
No-kill shelters do wonderful work, but as a result, are often inundated with pet surrenders. In the unfortunate scenario that you have to find a new home for your pet, please read through the rehoming solution and articles on this page before contacting the shelter.