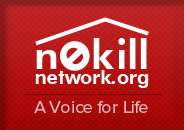 STARS - Save The Animals Rescue Society of Georgia
Visit
STARS - Save The Animals Rescue Society of Georgia >>
https://www.starsgeorgia.com/ (report broken link)
As with most Animal Rescue groups, STARS is represented by an all volunteer Board of Directors.
We all have full time jobs and families to care for. That does not stop us from finding some time to spend trying to save as many pets as possible!
We are a very small foster based non kill Rescue, specializing in all-breed dog rescue.
We will pull sick animals and animals facing euthanasia from animal control facilities all over the state if we have funds for care and space to foster.
E-mail:
[email protected]
Do you need to find a loving home for your pet?
No-kill shelters do wonderful work, but as a result, are often inundated with pet surrenders. In the unfortunate scenario that you have to find a new home for your pet, please read through the rehoming solution and articles on this page before contacting the shelter.