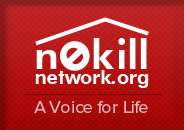 Woof! Meow! One thing before you go…
Do you need to find a loving home for your pet?
Shelters are often inundated with pet surrenders, and do not want to provide a simple outlet that takes away the obligation of responsible pet ownership. Therefore, they would prefer that people try hard to find a solution before resorting to surrendering their pet to a shelter. If you must find a new home for a pet, please try posting to our adoption portal before placing the burden on the shelter. Direct adoptions work well and allow everyone to share in the accountability of their community!

ORHS - Oconee Regional Humane Society (Greensboro)
Visit
ORHS - Oconee Regional Humane Society (Greensboro) >>
http://orhspets.org (report broken link)
ORHS is dedicated to improve the lives of animals in our community and to find loving and permanent homes for cats and dogs in our care.

We rescue animals scheduled for euthanasia from local animal control facilities and from other homeless situations, and provide a safe haven for animals in transition in our loving foster homes.

We work to end animal overpopulation and disease through an aggressive spay/neuter program for the pets of low-income residents in our community.

We know of no other community spay/neuter program that offers NO-COST surgeries for the pets of needy residents.

We help needy families feed and care for their pets, serve as advocates for animals and their people, and educate the public about compassion and responsibility toward all animals.

Our adoption center is a No-Kill facility where all incoming animals accepted are evaluated, medically treated and rehabilitated when needed. ORHS is a 501(c)(3) non-profit organization that does not receive any government funding and relies on the goodwill and generosity of individuals and corporations.


ORHS
1020 Park Avene, Suite 101
Greensboro, GA 30642

Call Us: (706) 454-1508


Do you need to find a loving home for your pet?
No-kill shelters do wonderful work, but as a result, are often inundated with pet surrenders. In the unfortunate scenario that you have to find a new home for your pet, please read through the rehoming solution and articles on this page before contacting the shelter.