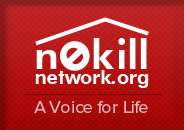 Woof! Meow! One thing before you go…
Do you need to find a loving home for your pet?
Shelters are often inundated with pet surrenders, and do not want to provide a simple outlet that takes away the obligation of responsible pet ownership. Therefore, they would prefer that people try hard to find a solution before resorting to surrendering their pet to a shelter. If you must find a new home for a pet, please try posting to our adoption portal before placing the burden on the shelter. Direct adoptions work well and allow everyone to share in the accountability of their community!

Paws and Hooves and Black Forest Animal Sanctuary
Visit
Paws and Hooves and Black Forest Animal Sanctuary >>
/https://bfasfarm.org (report broken link)
IMPORTANT NOTE:
Organizations listed in this directory are not no-kill shelters. For a list of NoKill Animal Shelters visit our
[email protected]
Phone: 719-494-0158
We are a private foster network of foster homes and farms. We and our animals and volunteers are "GUESTS" at these farms. Please do NOT "just drop by." Everyone must sign liability release forms, without exception. We may have several untrained, wild, scared, or injured horses and animals on the property.
We welcome your visit, volunteer service, and tours with an appointment.
Colorado - Warning - Under Colorado Law, an equine professional is not liable for the injury to or the death of a participant in equine activities resulting from the inherent risks of equine activities, pursuant to section 13-21-119, Colorado Revised Statutes.
About us...
We are an animal rescue and rehab farm that has been helping animals since 1994. In 2002, we merged with Charlotte & Arthur Romero
Wildlife Sanctuary a 501(c)3 non-profit since 1999. When Mrs. Romero passed away and we were focusing more on domestic animals, we changed to Southern CO Animal Rescue with the DBAs of Black Forest Animal Sanctuary (for animals in rehab and residence) and Paws n Hooves for our foster network of adoptable animals. We have rescued hundreds of horses, livestock, dogs, cats and small animals.
We assist in education, disaster response, and work with many youth and volunteer groups. With your support, we will continue to make a difference in the lives of animals. We provide rescue operations, adoption programs, foster and sponsorship programs, student/horse education program, and local and national rescue efforts. We work with local schools, scouts, and community corrections programs.
Do you need to find a loving home for your pet?
No-kill shelters do wonderful work, but as a result, are often inundated with pet surrenders. In the unfortunate scenario that you have to find a new home for your pet, please read through the rehoming solution and articles on this page before contacting the shelter.