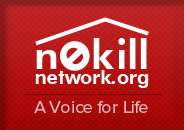 Woof! Meow! One thing before you go…
Do you need to find a loving home for your pet?
Shelters are often inundated with pet surrenders, and do not want to provide a simple outlet that takes away the obligation of responsible pet ownership. Therefore, they would prefer that people try hard to find a solution before resorting to surrendering their pet to a shelter. If you must find a new home for a pet, please try posting to our adoption portal before placing the burden on the shelter. Direct adoptions work well and allow everyone to share in the accountability of their community!

Humane Society of the South Platte Valley
Visit
Humane Society of the South Platte Valley >>
EMAIL: [email protected] (report broken link)
IMPORTANT NOTE:
Organizations listed in this directory are not no-kill shelters. For a list of NoKill Animal Shelters visit our
HSSPV's Mission:
To be a leader in saving lives and serving communities by providing innovative care for animals, finding loving homes for animals, and reuniting families.


WHO WE ARE:
The Humane Society of the South Platte Valley (HSSPV) is a non-profit 501(c)(3) organization established to serve the communities of south Denver. Our humane society offers shelter, care, and compassion for lost, stray, and unwanted animals, until they are reclaimed by their families or adopted into a new home.


WHAT WE DO:
At the Humane Society of the South Platte Valley, we are committed to strengthening the bond between pets and people and being the community's animal welfare resource. Our philosophy is that a humane society should serve the community by taking in lost, stray, and abandoned animals and providing those animals with the best care during their stay at our shelter. We provide enrichment programs for the animals in our care, including a social play group environment for both dogs and cats. These enrichment programs are based on the latest research in animal behavior and animal neuroscience. A great team of volunteers makes sure our dogs get walked at least two, and often three, times a day. Our animals don't have time limits for placement, and we often spend many months rehabilitating an animal, so they learn to trust humans and overcome their fears and anxieties. Our goal is to give these animals a second chance for a new beginning with a new family.


OUR PHILOSOPHY:
Not all sheltering organizations share our philosophy of enrichment, socialization, and rehabilitation. Sadly, many organizations are forced to make difficult decisions about which animals to save, based on their resources and the holding capacity of their facilities. It is the philosophy of the Humane Society of the South Platte Valley to help these sheltering organizations, not only in the metro area but all over the state. Many small shelters in small towns in eastern and southern Colorado don't have the resources or facilities to house many dogs; that is why we jump in to help. Our philosophy is to save as many animals as we possibly can by providing both behavioral and medical resources as well. We have established fantastic partnerships to make this happen. We transfer dogs in weekly from other shelters all over the state. We spend our resources to rehabilitate both medical and behavioral issues that other sheltering organizations might not choose to take on. We are proud of our philosophies and the work we have done in enrichment and rehabilitation from the day we opened our doors in December of 2009.
Humane Society of the South Platte Valley
2129 West Chenango Ave
Littleton, CO 80120
303-703-2938
Do you need to find a loving home for your pet?
No-kill shelters do wonderful work, but as a result, are often inundated with pet surrenders. In the unfortunate scenario that you have to find a new home for your pet, please read through the rehoming solution and articles on this page before contacting the shelter.