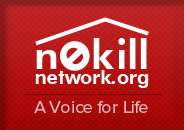 Hope for Animals- Clear Creek Rescue
Visit
Hope for Animals- Clear Creek Rescue >>
https://www.hfaccr.org/Public/Default.aspx (report broken link)
IMPORTANT NOTE:
Organizations listed in this directory are not no-kill shelters. For a list of NoKill Animal Shelters visit our
Hope For Animals is a 501(c)(3) all volunteer, foster home based rescue. We do not have a facility. All of our rescue pets are cared for by our foster families that have opened their hearts and homes to care for the abused, abandoned, neglected and injured animals in our care until thier forever loving home is found.
OUR MISSION
Our mission is to help abandoned, lost and suffering animals through rescue, shelter and public education. We will raise and hold funds for those not able to speak for themselves. Working alone or with other rescue organizations, shelters and animal welfare groups, we will be their advocates for rehoming, veterinary services and humane treatment, regardless of species, breed or age.
POB 63
Georgetown CO 80444
303-890-1806
[email protected]
Do you need to find a loving home for your pet?
No-kill shelters do wonderful work, but as a result, are often inundated with pet surrenders. In the unfortunate scenario that you have to find a new home for your pet, please read through the rehoming solution and articles on this page before contacting the shelter.