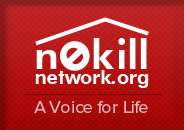 Woof! Meow! One thing before you go…
Do you need to find a loving home for your pet?
Shelters are often inundated with pet surrenders, and do not want to provide a simple outlet that takes away the obligation of responsible pet ownership. Therefore, they would prefer that people try hard to find a solution before resorting to surrendering their pet to a shelter. If you must find a new home for a pet, please try posting to our adoption portal before placing the burden on the shelter. Direct adoptions work well and allow everyone to share in the accountability of their community!

Humane Society of the Pikes Peak Region
Colorado Springs, Colorado
Visit
Humane Society of the Pikes Peak Region >>
https://hsppr.org (report broken link)
IMPORTANT NOTE:
Organizations listed in this directory are not no-kill shelters. For a list of NoKill Animal Shelters visit our
Mission
a compassionate community where animals and people are cared for and valued
Founded in 1949, Humane Society of the Pikes Region is the largest animal welfare group for homeless and abused animals in Southern Colorado. HSPPR is a local, independent nonprofit not affiliated with national organizations such as ASPCA or Humane Society of the United States and relies on donations to fund its work. Passionate and dedicated staff rescue and care for animals in distress, provide medical care for abused and injured animals, reunite lost pets with their owners, find loving homes for homeless animals, and investigate animal cruelty and enforce animal ordinances.
As an open admission shelter, HSPPR helps all animals in need – no animal is turned away. That's more than 26,000 animals a year affected by the mission. HSPPR works every day to end the euthanasia of unwanted animals through extensive community outreach and innovative programs. You can help by encouraging friends and families to adopt a homeless pet, volunteering your time or supporting our life-saving programs by making a donation. We are better together.
610 Abbot Lane, Colorado Springs, CO 80905
Phone: 719.473.1741 | Fax: 719.444.0179
[email protected]
Do you need to find a loving home for your pet?
No-kill shelters do wonderful work, but as a result, are often inundated with pet surrenders. In the unfortunate scenario that you have to find a new home for your pet, please read through the rehoming solution and articles on this page before contacting the shelter.