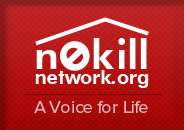 The Humane Society of McCormick County, Inc.
Visit
The Humane Society of McCormick County, Inc. >>
http://www.petfinder.com/shelters/mccormickcounty.html (report broken link)
Formed in 2000 as a 501c3 organization and located in a county where there is no animal control officer or shelter this group has managed to rescue over 800 animals that have been placed with loving companions and started their No more litters...fix your critters spay/neuter program where they have altered over 600 animals for folks who would otherwise never be able to have afforded it. They receive not one dime from city, county, or state and are manned 100% by volunteers. They've recently acquired some land where they hope to build a no kill refuge working with kill shelters in surrounding areas to prevent the needless suffering and extermination of these animals.
Do you need to find a loving home for your pet?
No-kill shelters do wonderful work, but as a result, are often inundated with pet surrenders. In the unfortunate scenario that you have to find a new home for your pet, please read through the rehoming solution and articles on this page before contacting the shelter.