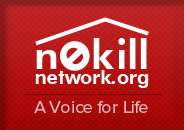 SPCA Albrecht Center (formerly the Aiken SPCA)
Visit
SPCA Albrecht Center (formerly the Aiken SPCA) >>
https://www.letlovelive.org/ (report broken link)
Established in 1935, the Aiken SPCA has placed thousands of needy animals into loving homes. This success was achieved through the dedicated efforts of numerous Aiken SPCA employees and volunteers. It also hinges upon commitment, support and responsibility from our community. Contact the Aiken SPCA today to learn how you can participate in our continued success.

We are a non-profit organization operating under IRS Section 501(c)(3). We receive no support from state or federal agencies or from the ASPCA. We depend upon local donations to support our efforts to save the lives of homeless dogs and cats in our community.

Our Board of Directors has undertaken the long -term goal of reducing pet overpopulation in the CSRA by providing affordable Spay and Neuter Surgery and teaching humane values through education.
Do you need to find a loving home for your pet?
No-kill shelters do wonderful work, but as a result, are often inundated with pet surrenders. In the unfortunate scenario that you have to find a new home for your pet, please read through the rehoming solution and articles on this page before contacting the shelter.