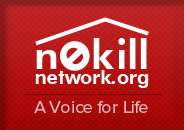 Concerned Citizens for Animals (Simpsonville)
Visit
Concerned Citizens for Animals (Simpsonville) >>
http://www.ccaweb.org (report broken link)
Concerned Citizens for Animals (CCA) is a local, non-profit organization founded in 1980. CCA is dedicated to helping animals and educating the public about their humane treatment. We have active chapters in Greenville and Pickens Counties in South Carolina. CCA shall not destroy any animal unless it is beyond medical care, and suffering would be the permanent result of medical treatment. CCA shall operate an animal shelter for abandoned, sick, injured or otherwise homeless animals. CCA shall maintain an adoption program to permanently place homeless animals in qualified homes. CCA shall maintain a low-cost spay/neuter program for the community. CCA shall strive to prevent or stop any abuse, neglect, or otherwise inhumane treatment of any animal.
Do you need to find a loving home for your pet?
No-kill shelters do wonderful work, but as a result, are often inundated with pet surrenders. In the unfortunate scenario that you have to find a new home for your pet, please read through the rehoming solution and articles on this page before contacting the shelter.