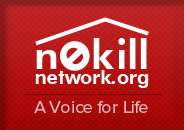 Advocates 4 Animals Rescue & Rehabilitation, Inc. (Xenia)
Visit
Advocates 4 Animals Rescue & Rehabilitation, Inc. (Xenia) >>
http://www.advocates4animals.com (report broken link)
Advocates 4 Animals Rescue, Inc, is a 501(c)(3) non-profit, cage-free, all-volunteer rescue organization located in Greene County, OH. At this time we do not have a physical facility and we count on our wonderful volunteer foster homes to assist us in caring for the adoptable pets, while they patiently wait to be adopted into loving, forever homes to call their very own. Therefore, we have limited admission into our rescue organization - as space and funds are limited. All pets receive top notch veterinary care, a combination of natural and high quality, nutritious foods, in addition to specialized attention and interaction with humans, other cats, and other dogs. We believe in not only physically rehabilitating rescue pets, but also rehabilitating them emotionally - as many come from unimaginable pasts. Our mission is to provide education, resources, and information to the local community (Dayton/Cincinnati/Northern Kentucky) on feline and canine related issues. We specialize in rescuing pets located in high-kill shelters with limited days remaining -as 97% of felines and an incredibly high number of canines are killed in shelters everyday in the United States. We believe that EVERY LIFE MATTERS and is worth saving - every life is precious.
Rescue Group - Executive Director Stacey Ritz
[email protected]
Do you need to find a loving home for your pet?
No-kill shelters do wonderful work, but as a result, are often inundated with pet surrenders. In the unfortunate scenario that you have to find a new home for your pet, please read through the rehoming solution and articles on this page before contacting the shelter.