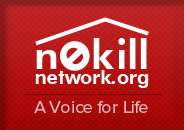 SICSA - Society for the Improvement of Conditions for Stray Animals (Dayton)
Visit
SICSA - Society for the Improvement of Conditions for Stray Animals (Dayton) >>
https://www.sicsa.org (report broken link)
From the time the SICSA Pet Adoption Center first opened its doors in 1974, the Center has worked to help the community understand the unique connection between pets and their families. SICSA has also worked tirelessly to find lifelong, loving homes for animals which were unwanted or homeless. The Center has always had, and continues to have, a "no-kill" philosophy which ensures that healthy animals are never euthanized.
The mission, policy and procedures of SICSA's placement program reflect the belief that perpetual kenneling is not a suitable fate for an animal that has been living in a home. Pets are accepted by the Center with the understanding that every effort will be made to place the animal in a new home as quickly as possible. SICSA's Adoption program is known for its commitment to do everything possible to match a pet's personality and physical requirements with an adoptive family's lifestyle, needs and space.
2600 Wilmington Pike
Kettering, Ohio, 45419
[email protected]
(937) 294-6505
Monday-Saturday: 12 – 7pm
Sunday: 12 – 4pm
Do you need to find a loving home for your pet?
No-kill shelters do wonderful work, but as a result, are often inundated with pet surrenders. In the unfortunate scenario that you have to find a new home for your pet, please read through the rehoming solution and articles on this page before contacting the shelter.