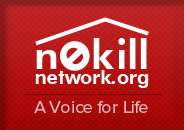 Merrimack River Feline Rescue Society (Salisbury)
Visit
Merrimack River Feline Rescue Society (Salisbury) >>
http://www.mrfrs.org/ (report broken link)
MRFRS was founded in 1992 in response to growth in the feral or homeless cat population along the Merrimack River in Newburyport. This growth resulted in widespread disease, malnutrition, and death in the feral cat population which endangered the health and well-being of Newburyport's residential cat population. The MRFRS began a trap, neuter, and return (TNR) program for these cats in 1992 with feeding stations where the cats are fed twice a day. In 2007 we assisted cats in need in 54 towns in Massachusetts and New Hampshire. In our service area towns(Salisbury, Newburyport, Amesbury, Newbury, Byfield, West Newbury, Merrimac, and Rowley, MA) we operate in a "kitten-free" zone and therefore we assist other communities in need of assistance with placing kittens. We are an open admission, no kill facility for our service area towns for kittens and adult cats.
Do you need to find a loving home for your pet?
No-kill shelters do wonderful work, but as a result, are often inundated with pet surrenders. In the unfortunate scenario that you have to find a new home for your pet, please read through the rehoming solution and articles on this page before contacting the shelter.