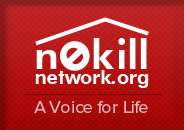 Carrie A. Seamen Animal Shelter (Provincetown)
Woof! Meow! One thing before you go…
Do you need to find a loving home for your pet?
Shelters are often inundated with pet surrenders, and do not want to provide a simple outlet that takes away the obligation of responsible pet ownership. Therefore, they would prefer that people try hard to find a solution before resorting to surrendering their pet to a shelter. If you must find a new home for a pet, please try posting to our adoption portal before placing the burden on the shelter. Direct adoptions work well and allow everyone to share in the accountability of their community!

Carrie A. Seamen Animal Shelter (Provincetown)
Visit
Carrie A. Seamen Animal Shelter (Provincetown) >>
http://www.casasanimalshelter.org/ (report broken link)
Mission:

To provide a no-kill animal shelter for homeless, adoptable dogs and cats from Provincetown, Truro, Wellfleet and Eastham, Massachusetts, until they can be successfully adopted into permanent homes; to provide direct care-giving and veterinary services to the sheltered animals; and to work to eliminate animal neglect through educational outreach.

Primary Goals
1. Operate as a no-kill facility with limited admission, focusing on cats and dogs deemed suitable for future adoption.

2. Serve the Lower Cape community with education and assistance via our spay/neuter, stray cat and feral cat programs.

3. Develop and expand the physical facility and services in progressive steps as time and financial backing allow.

4. Provide a model of civic responsibility and environmental consciousness through our work as well as through business practices and product usage that reduce overall environmental impact and demonstrate respect for our natural resources.


Address:
5 Sandy Hill Lane
PO Box 1374
Provincetown, MA 02657

Call Us: 508-487-4243
Do you need to find a loving home for your pet?
No-kill shelters do wonderful work, but as a result, are often inundated with pet surrenders. In the unfortunate scenario that you have to find a new home for your pet, please read through the rehoming solution and articles on this page before contacting the shelter.