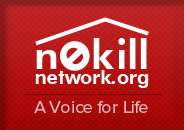 Billerica Cat Care Coalition (North Billerica)
Visit
Billerica Cat Care Coalition (North Billerica) >>
http://www.billericacatcarecoalition.org (report broken link)
P.O. Box 141
North Billerica, MA 01862

Billerica Cat Care Coalition is a no-kill cat rescue started in 2004 by compassionate citizens for Trap/Neuter/Return (TNR) of feral cats and to help kittens and abandoned friendly cats for foster and adoption.

BCCC does TNR in Billerica, Tewksbury, Chelmsford and Carlisle. We do not take home surrenders but will refer a list of no-kill shelters for owners to follow up on their own with.

We are support the No Kill Advocacy Center and Alley Cat Allies. We refer requests out of our service area to other no-kill cat rescues.

Do you need to find a loving home for your pet?
No-kill shelters do wonderful work, but as a result, are often inundated with pet surrenders. In the unfortunate scenario that you have to find a new home for your pet, please read through the rehoming solution and articles on this page before contacting the shelter.