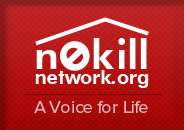 Cavalier Alliance for Rescue, Research, and Education, Inc. (Boxborough)
Visit
Cavalier Alliance for Rescue, Research, and Education, Inc. (Boxborough) >>
http://cavalieralliance.org (report broken link)
The Cavalier Alliance for Rescue, Research & Education was formed in 2014 to focus on senior and special-needs Cavalier King Charles Spaniels. During early 2015, our corporate papers were filed and we received 501c3 non-profit status. The Cavalier Alliance operates with a small board including two of our founders: Tonya Andersen and Ann Blanchard. We also have an active Board of Advisors, including many veterinary professionals, who provide guidance throughout the year. Our work is done through a network of committed volunteers across the country. Primary volunteer functions include fostering, transport, fundraising, and outreach.


Mailing Address:
P.O. Box 17
Bedford, MA 01730

Call Us: 978-254-1005.
Do you need to find a loving home for your pet?
No-kill shelters do wonderful work, but as a result, are often inundated with pet surrenders. In the unfortunate scenario that you have to find a new home for your pet, please read through the rehoming solution and articles on this page before contacting the shelter.