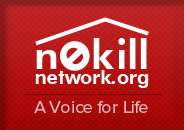 Woof! Meow! One thing before you go…
Do you need to find a loving home for your pet?
Shelters are often inundated with pet surrenders, and do not want to provide a simple outlet that takes away the obligation of responsible pet ownership. Therefore, they would prefer that people try hard to find a solution before resorting to surrendering their pet to a shelter. If you must find a new home for a pet, please try posting to our adoption portal before placing the burden on the shelter. Direct adoptions work well and allow everyone to share in the accountability of their community!

Marty's Cat Rescue a Non-Profit Corporation
Visit
Marty's Cat Rescue a Non-Profit Corporation >>
http://martyscatrescue.org (report broken link)
Mission of Marty's:
Marty's was established in March of 2014. Former volunteers from another local cat shelter saw a need and a vision for a great rescue shelter in the Brockton area with superb leadership that will value the input of ALL its volunteers, with a cooperative like-minded goal: to rescue, foster and place homeless cats in a no-kill environment. In addition, we will incorporate a TNR (trap neuter release) program for feral cats, to cut down the overpopulation problem in the communities we serve. We all banded together to see how we might be able to make this vision a reality. With many meetings and brainstorming sessions, we came up with the concept of a no-kill shelter that would be completely state of the art with regard to our values and how we'd like to make a difference. After hours of trying to choose a name, we aptly chose "Marty's Cat Resuce", to honor the rescue cat that held a special place in our President, Peggy Geyer's heart for many years.
Feel free to Contact the President
Peggy A. Geyer
[email protected]
Do you need to find a loving home for your pet?
No-kill shelters do wonderful work, but as a result, are often inundated with pet surrenders. In the unfortunate scenario that you have to find a new home for your pet, please read through the rehoming solution and articles on this page before contacting the shelter.