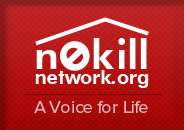 Animal Shelter of Martha's Vineyard (Edgartown)
Visit
Animal Shelter of Martha's Vineyard (Edgartown) >>
http://animalshelterofmv.org (report broken link)
Tel: 508-627-8662
Mail: 1 Pennywise Path
PO Box 1829
Edgartown MA 02539
Email:
[email protected]
Web: www.AnimalShelterofMV.org
The mission of the Animal Shelter is to provide shelter, health care, love and support to domestic pets until a permanent home is found. Animals are accepted from all six Vineyard towns. All animals are spayed/neutered and vaccinated before they are available for adoption. Volunteers come daily to the center, to walk dogs, clean cages, feed cats and guinea pigs, mow lawns, and do all those jobs that make the resident pets safe and loved.
Do you need to find a loving home for your pet?
No-kill shelters do wonderful work, but as a result, are often inundated with pet surrenders. In the unfortunate scenario that you have to find a new home for your pet, please read through the rehoming solution and articles on this page before contacting the shelter.