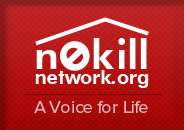 Northeastern Connecticut Council of Governments (NECCOG)
Woof! Meow! One thing before you go…
Do you need to find a loving home for your pet?
Shelters are often inundated with pet surrenders, and do not want to provide a simple outlet that takes away the obligation of responsible pet ownership. Therefore, they would prefer that people try hard to find a solution before resorting to surrendering their pet to a shelter. If you must find a new home for a pet, please try posting to our adoption portal before placing the burden on the shelter. Direct adoptions work well and allow everyone to share in the accountability of their community!

Northeastern Connecticut Council of Governments (NECCOG)
Visit
Northeastern Connecticut Council of Governments (NECCOG) >>
http://neccog.org/ (report broken link)
NECCOG, since 2004, has operated a regional animal services program. The NECCOG program provides the full range of animal control services as directed by Connecticut Statutes for the health and well being of domestic animals. We also operate a kennel facility in Dayville where animals are housed for potential adoption, quarantine or to be reunited with their owner. Each year the program receives in excess of 7,000 calls, conducts approximately 1,500 investigations and places approximately 200 animals. To date, the program has placed more than 6,000 animals and no animals have been euthanized due to lack of space. Each animal eligible for adoption is fully evaluated by our staff and we seek the best match possible. Since 2004, NECCOG has placed nearly 4,000 animals and we have not had to euthanize any animal due to a lack of space – all animals (with the exception of diseased or temperament issues) that can be placed with an appropriate owner are so placed. While our program is paid by the participating towns, we are always in need of donations (cash or items) to cover expenses such as veterinarian services, food and other items to make our animals more comfortable. Persons wanting to donate can do so directly with NECCOG.


Address:
125 Putnam Pike
Dayville, CT 06241

Call Us: 860-774-1253
Do you need to find a loving home for your pet?
No-kill shelters do wonderful work, but as a result, are often inundated with pet surrenders. In the unfortunate scenario that you have to find a new home for your pet, please read through the rehoming solution and articles on this page before contacting the shelter.