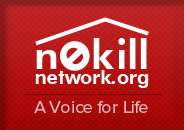 Tennessee Humane Animal League Pet Placement Center
Visit
Tennessee Humane Animal League Pet Placement Center >>
http://www.thalppc.com (report broken link)
5975 Dayton Boulevard Chattanooga, TN 37415-1211 - (423) 877-0738

The Tennessee Humane Animal League is a 501(c)3 organization devoted to the placement of homeless or surrendered animals through The Pet Placement Center (PPC). The PPC survives entirely on donations and fundraising activities. We are the oldest no-kill animal adoption center in Hamilton County. The PPC is a private adoption center and does not do animal control or do animal pick ups. Once an animal comes to the Pet Placement Center it will remain safe with us until it is adopted into a responsible permanent home.
Do you need to find a loving home for your pet?
No-kill shelters do wonderful work, but as a result, are often inundated with pet surrenders. In the unfortunate scenario that you have to find a new home for your pet, please read through the rehoming solution and articles on this page before contacting the shelter.