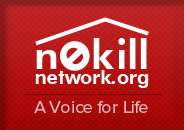 IDGSR - Imminent Danger German Shepherd Rescue (Greeneville)
Woof! Meow! One thing before you go…
Do you need to find a loving home for your pet?
Shelters are often inundated with pet surrenders, and do not want to provide a simple outlet that takes away the obligation of responsible pet ownership. Therefore, they would prefer that people try hard to find a solution before resorting to surrendering their pet to a shelter. If you must find a new home for a pet, please try posting to our adoption portal before placing the burden on the shelter. Direct adoptions work well and allow everyone to share in the accountability of their community!

IDGSR - Imminent Danger German Shepherd Rescue (Greeneville)
Visit
IDGSR - Imminent Danger German Shepherd Rescue (Greeneville) >>
http://members.petfinder.com/~TN668/index.html (report broken link)
Imminent Danger German Shepherd Rescue is a no-kill, all volunteer organization whose members are passionate about German Shepherd Dogs. Our efforts are focused on helping these GSDs who, through no fault of their own, find themselves in high kill shelters or otherwise homeless, lost, neglected or abandoned by humans they loved.

To Adopt Or Provide A Temporary Foster Home the first step is completing an application, either to adopt or to foster. Everyone must do so before an appointment is made to meet the dogs. We need both forever homes and temporary foster homes! Fencing is required.

Our Goals:

Foster Homes always needed - If you have the time and the love to spare.To adopt companion animals into loving forever homes.

The establishment & coordination of a network of foster homes to ensure comfort & assistance to all German Shepherd Dogs in need.

Evaluation of temperament to ensure that each dog is well suited to his or her new adoptive family.

Reinforce basic training, socialization and house manners.

Provide needed medical care and all appropriate vaccinations are provided for all adoptable dogs, including spay and neuter.

Encourage responsible action to reunite lost pets with their owners.

Strengthen the human/animal bond with the recommendation of obedience training and behavioral advice that focuses on the needs of both people and animals.

Promote education about responsible pet ownership, including the spaying & neutering of pets, and the humane & respectful treatment of all animals.


Mailing Address:
IDGSR
P.O. Box 2994
Greeneville, TN 37744
Do you need to find a loving home for your pet?
No-kill shelters do wonderful work, but as a result, are often inundated with pet surrenders. In the unfortunate scenario that you have to find a new home for your pet, please read through the rehoming solution and articles on this page before contacting the shelter.