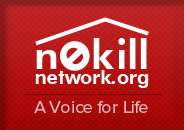 GSDRI - German Shepherd Dog Rescue of Iowa, Inc. (Lake Mills)
Visit
GSDRI - German Shepherd Dog Rescue of Iowa, Inc. (Lake Mills) >>
http://www.gsdri.org/ (report broken link)
German Shepherd Dog Rescue of Iowa, Inc. ​is a no-kill, non-profit organization that, through education, training, and fundraising, is dedicated to caring for and finding good homes for all German Shepherd Dogs that are abandoned, neglected, or in need of assistance for any reason.
E-mail:
[email protected]
Do you need to find a loving home for your pet?
No-kill shelters do wonderful work, but as a result, are often inundated with pet surrenders. In the unfortunate scenario that you have to find a new home for your pet, please read through the rehoming solution and articles on this page before contacting the shelter.