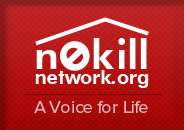 Almost Home/Humane Society of North Central Iowa (Fort Dodge)
Visit
Almost Home/Humane Society of North Central Iowa (Fort Dodge) >>
http://www.almosthomeiowa.org/ (report broken link)
Nearly 35 years ago, the Webster County Humane Society established its first animal shelter in small building designed to be an auto body shop, a temporary site to be used until a better facility could be found. Today, the homeless animals served by the Humane Society of North Central Iowa are still sheltered there.

At long last, the time has come for a new facility, the Almost Home Adoption and Education Center, which will offer safety, compassion and socialization skills for homeless animals, and offer residents of our area a welcoming place to interact with the animals, learn more about the responsibilities of pet ownership and choose a new forever friend to join their family.
Do you need to find a loving home for your pet?
No-kill shelters do wonderful work, but as a result, are often inundated with pet surrenders. In the unfortunate scenario that you have to find a new home for your pet, please read through the rehoming solution and articles on this page before contacting the shelter.