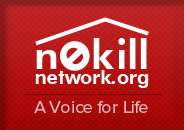 Clear Creek/Gilpin Co. Animal Shelter (Charlies Place)
Woof! Meow! One thing before you go…
Do you need to find a loving home for your pet?
Shelters are often inundated with pet surrenders, and do not want to provide a simple outlet that takes away the obligation of responsible pet ownership. Therefore, they would prefer that people try hard to find a solution before resorting to surrendering their pet to a shelter. If you must find a new home for a pet, please try posting to our adoption portal before placing the burden on the shelter. Direct adoptions work well and allow everyone to share in the accountability of their community!

Clear Creek/Gilpin Co. Animal Shelter (Charlies Place)
Visit
Clear Creek/Gilpin Co. Animal Shelter (Charlies Place) >>
https://charliesplaceshelter.weebly.com/ (report broken link)
Charlies Place is a modern, county owned and managed animal shelter serving the residents of Clear Creek and Gilpin Counties in Colorado. ​ The shelter provides nourishment and a safe environment for abandoned, homeless, stray, and impounded dogs and cats. We offer dog and cat adoptions, microchipping, spay/neuter vouchers, humane trap loans, and monthly low-cost vaccination clinics.
How Charlies Place Came to Be
​
County resident Helen L. Buck was a life-long animal lover. Helen married Ray Buck Jr. in 1950. Over their years together, Helen and Ray were guardians to 11 German Shepherd Dogs. Together she and Ray cared for dogs, cats, horses and an array of wildlife. After Rays death, Helen adopted Charlie, an ex-show dog, as a 5-year-old. Charlie and Helen shared an incredible bond. Helen owned the Blue Ridge Mill Site, one of the only flat pieces of land in the area. In 2003, when Helen heard that the county was looking to build a new animal shelter, she generously donated the land in an effort to give back to the animals that had given her immense joy in life. The land was donated in memory of Charlie, her much loved and loyal friend. Helens vision for Charlies Place is "to be a safe haven for any and all animals…a no kill-facility to any animals in need of sanctuary."
Charlies Place opened its doors in July, 2007. Since then, hundreds of homeless animals have been adopted and the shelter has stayed true to Helens vision.
Address:
500 W Dumont Rd
Dumont, CO 80436
Call Us: 303-679-2477
Email Us:
[email protected]
Do you need to find a loving home for your pet?
No-kill shelters do wonderful work, but as a result, are often inundated with pet surrenders. In the unfortunate scenario that you have to find a new home for your pet, please read through the rehoming solution and articles on this page before contacting the shelter.