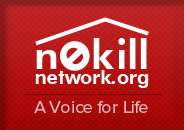 SPEAK Animal Hospital and Feline Sanctuary
Visit
SPEAK Animal Hospital and Feline Sanctuary >>
http://www.speakanimalhospital.org/ (report broken link)
IMPORTANT NOTE:
Organizations listed in this directory are not no-kill shelters. For a list of NoKill Animal Shelters visit our
351 Flint Rd. Binghamton, NY 13905,

(607)729-7368.

S.P.E.A.K. is a (501)C3 non-profit animal hospital and feline sanctuary.
S.P.E.A.K. is a five doctor veterinary hospital providing your pet(s) with the medical care they need and deserve. Our animal hospital provides complete, compassionate, and affordable healthcare (as well as lower cost spay/neuter.) Services provided include:
Diagnostics, Radiology, Soft Tissue Surgery, Dentistry, Laser Treatment and Dietary Counseling.
S.P.E.A.K. Feline Sanctuary consists of stray/abused/abandoned and injured felines in a cageless and natural setting. Prior to their approved adoption our cats are provided with immediate medical care, blood tested for diseases, vaccinated, treated with flea control, micro-chipped, and spayed or neutered. Our dedicated sanctuary staff focuses on providing shelter, love and proper medical care while our cats patiently wait for their forever home.
The staff at S.P.E.A.K. welcomes and encourages the public to visit our facility during regular business hours
Do you need to find a loving home for your pet?
No-kill shelters do wonderful work, but as a result, are often inundated with pet surrenders. In the unfortunate scenario that you have to find a new home for your pet, please read through the rehoming solution and articles on this page before contacting the shelter.