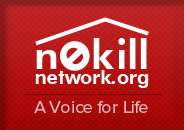 Animal Welfare League of Westchester County
Visit
Animal Welfare League of Westchester County >>
https://www.facebook.com/Animal-Welfare-League-of-Westchester-County-NY-565094590304044/ (report broken link)
IMPORTANT NOTE:
Organizations listed in this directory are not no-kill shelters. For a list of NoKill Animal Shelters visit our
Est. 1975 we are a 501c(3) nonprofit dedicated to helping animals through low-cost spay/neuter, adoptions, and other programs.

148 Martine Ave. Room #424
White Plains, NY 10601
office: 914-948-2094
adoptions only: 914-320-5991

categories
Nonprofit Organization · Veterinarian
Do you need to find a loving home for your pet?
No-kill shelters do wonderful work, but as a result, are often inundated with pet surrenders. In the unfortunate scenario that you have to find a new home for your pet, please read through the rehoming solution and articles on this page before contacting the shelter.