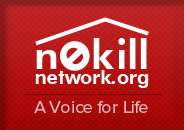 Animal Rescue League Of Southern Rhode Island
Woof! Meow! One thing before you go…
Do you need to find a loving home for your pet?
Shelters are often inundated with pet surrenders, and do not want to provide a simple outlet that takes away the obligation of responsible pet ownership. Therefore, they would prefer that people try hard to find a solution before resorting to surrendering their pet to a shelter. If you must find a new home for a pet, please try posting to our adoption portal before placing the burden on the shelter. Direct adoptions work well and allow everyone to share in the accountability of their community!

Animal Rescue League Of Southern Rhode Island
Visit
Animal Rescue League Of Southern Rhode Island >>
http://awos.petfinder.com/shelters/RI16.html (report broken link)
PO Box 458
Wakefield, RI 02880-0458

The Animal Rescue League of Southern Rhode Island started in 1938 with just a small number of concerned citizens that recognized the need for a humane organization that is dedicated to the protection and care of stray, abandoned and abused animals.

In 1969 ARL/SRI moved to Curtis Corner Road in Peace Dale Rhode Island, where the staff can care for as many as 40 cats, 20 dogs and other small animals such as rabbits at any given time.

Our Mission:

The mission of the ARL/SRI is to find permanent and suitable homes for animals in need, provide interim humane care for those animals and to promote the humane treatment of all animals.

The League's extended mission includes organizing educational classes for children and adults, providing the community with volunteer opportunities and interaction with pets, and addressing animal-related problems in the community.

As a small non-profit, our work is solely funded through private donations. We do not receive funding from any town, city, or state municipality to fund our mission.
Do you need to find a loving home for your pet?
No-kill shelters do wonderful work, but as a result, are often inundated with pet surrenders. In the unfortunate scenario that you have to find a new home for your pet, please read through the rehoming solution and articles on this page before contacting the shelter.