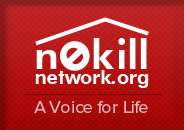 Promoting Animal Welfare Society, Inc. (Muskogee)
Visit
Promoting Animal Welfare Society, Inc. (Muskogee) >>
http://pawsforadoption.com/ (report broken link)
What We Do
We provide desperately needed resources to our community. Such as:
Subsidize a low cost spay and neuter program
Groom and Board animals
Maintain a no-kill shelter
Address:
4321 E. Hayes St.
Muskogee, OK 74403
ph: 918-686-7297
fax: 918-686-6404
[email protected]
Dorothy Farmer
Do you need to find a loving home for your pet?
No-kill shelters do wonderful work, but as a result, are often inundated with pet surrenders. In the unfortunate scenario that you have to find a new home for your pet, please read through the rehoming solution and articles on this page before contacting the shelter.