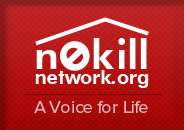 American Brussels Griffon Rescue Alliance Inc. (Grove)
Visit
American Brussels Griffon Rescue Alliance Inc. (Grove) >>
http://www.abgra.org (report broken link)
American Brussels Griffon Rescue Alliance Inc. (ABGRA) came into being to meet the needs of the Brussels Griffons and other toy dogs who are abandoned, might be abandoned, or whose circumstances we can improve. We will endeavor to accept these Griffs, regardless of their circumstance, knowing that we might be their last hope. We strive to leave no Griff behind.
We are especially mindful of the Griffs that have spent their lives in commercial breeding facilities and who will have a chance at a better life through our efforts. You may also see Affenpinschers, Japanese Chins, Yorkshire Terriers and Chinese Cresteds on our site. These are among the many toy breeds that we love.
We are a small non-profit alliance of volunteers with a passion for rescuing small dogs. We have no paid employees and we have no shelter where you can meet our dogs. The dogs are all living in foster homes, where they are nurtured and assisted along their journey to reach their full potential.
We came together as an alliance of rescue volunteers, with a single-minded purpose to rescue Griffs and other small dogs, to rehabilitate them physically and emotionally and to place them in loving forever homes. We came together of our own free will, as unpaid volunteers, each with our own talents. We are committed to sharing these talents for the common good of the dogs we rescue and the people that we approve to adopt them.
Address:
American Brussels Griffon Rescue Alliance Inc.
Grove, OK 74344
Phone: 909-797-0777
Email:
[email protected]
Do you need to find a loving home for your pet?
No-kill shelters do wonderful work, but as a result, are often inundated with pet surrenders. In the unfortunate scenario that you have to find a new home for your pet, please read through the rehoming solution and articles on this page before contacting the shelter.