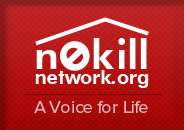 Monadnock Kitty Rescue & Adoption (Jaffrey)
Woof! Meow! One thing before you go…
Do you need to find a loving home for your pet?
Shelters are often inundated with pet surrenders, and do not want to provide a simple outlet that takes away the obligation of responsible pet ownership. Therefore, they would prefer that people try hard to find a solution before resorting to surrendering their pet to a shelter. If you must find a new home for a pet, please try posting to our adoption portal before placing the burden on the shelter. Direct adoptions work well and allow everyone to share in the accountability of their community!

Monadnock Kitty Rescue & Adoption (Jaffrey)
Visit
Monadnock Kitty Rescue & Adoption (Jaffrey) >>
http://www.kittyrescueandadoption.org/ (report broken link)
WHO WE ARE: A no-kill cat shelter, staffed by volunteers with NO paid personnel, committed to the care and well-being of every cat or kitten that we are able to rescue.

OUR GOALS: To assist the community by maintaining, to some degree, control of the local stray and feral cat population as well as finding loving homes that will give these cats a much deserved "second chance". We also accept cats who might otherwise be euthanized or abandoned, regardless of age or health issues, from individuals with financial hardship or other circumstances.

WHAT WE DO: Provide basic necessities including but not limited to food, housing, medical attention as necessary, and spaying or neutering with the hope of finding our cats a permanent home. For those cats not adopted or adoptable, we provide love, a cage-free environment and a safe haven free from stress or want.

HOW WE DO IT: KRA relies solely on donations and adoption fees to sustain our effort which is why your support is critically important. 100% of ALL funds are spent on the care of the cats.

OUR FUTURE: Our dream of a new no-kill shelter in the Rindge/Jaffrey, NH area will become a reality with your help. Please donate to the Caring for Cats Building Fund by clicking on the link below. Periodic updates on our progress will be posted on our website.


Kitty Rescue & Adoption
P.O. Box 468
Jaffrey, NH 03452

Call Us: 603-532-9444
Do you need to find a loving home for your pet?
No-kill shelters do wonderful work, but as a result, are often inundated with pet surrenders. In the unfortunate scenario that you have to find a new home for your pet, please read through the rehoming solution and articles on this page before contacting the shelter.