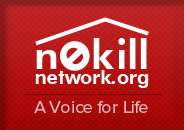 H.A.R.T., Homeless Animal Rescue Team of Maine (Cumberland)
Visit
H.A.R.T., Homeless Animal Rescue Team of Maine (Cumberland) >>
http:///www.hartofme.com (report broken link)
The Homeless Animal Rescue Team (HART) is a shelter and adoption center for cats that has operated in Cumberland, Maine since 1997. We provide refuge, comfort, and medical attention to cats and kittens that have been surrendered, abandoned, injured, or abused, and find loving homes to adopt them.
HART is staffed entirely by volunteers who are dedicated to the well being of the shelter residents. We care for pets that would otherwise be out on the street, assuring their safety, health, and comfort.
Address:
P.O. Box 351
302 Range Road
Cumberland, ME 04021
Phone: 207-829-4116
email:
[email protected]
Do you need to find a loving home for your pet?
No-kill shelters do wonderful work, but as a result, are often inundated with pet surrenders. In the unfortunate scenario that you have to find a new home for your pet, please read through the rehoming solution and articles on this page before contacting the shelter.