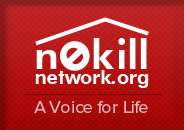 Out Of The Woods Animal Rescue of Arkansas (Little Rock)
Visit
Out Of The Woods Animal Rescue of Arkansas (Little Rock) >>
http://www.ootwrescue.org/ (report broken link)
A nonprofit pet adoption and pet rescue, Out of the Woods Animal Rescue of Arkansas is dedicated to preserving the happiness and sanctity of animals. Committing ourselves and rescources to finding forever homes for the pets that come our way, we connect loving people with loving pets.
Our mission is to focus on helping people who rescue and care for stray and abandoned animals until an adoptive home is found. We extend all our available resources to these caring rescuers. We promote the spaying and neutering of all pets and we assist low income families in finding low cost spay/neuter options.
Mailing Address:
PO Box 7365
Little Rock, AR 72217
Email Us:
[email protected]
Do you need to find a loving home for your pet?
No-kill shelters do wonderful work, but as a result, are often inundated with pet surrenders. In the unfortunate scenario that you have to find a new home for your pet, please read through the rehoming solution and articles on this page before contacting the shelter.