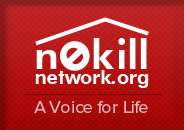 Seattle Area Feline Rescue (formerly Animal Talk Rescue)
Visit
Seattle Area Feline Rescue (formerly Animal Talk Rescue) >>
http://www.seattleareafelinerescue.org/ (report broken link)
We are Seattle Area Feline Rescue, formerly known as Animal Talk Rescue. We work to improve the lives of companion animals in King County, focusing on finding forever homes for cats and kittens. We also promote spay/neuter and assist with TNR in our community.
We are currently a foster-only rescue, until we can locate a new adoption center.
Address:
14717 Aurora Ave N
Shoreline, Washington 98133
Phone: 206-659-6220
email:
[email protected]
Do you need to find a loving home for your pet?
No-kill shelters do wonderful work, but as a result, are often inundated with pet surrenders. In the unfortunate scenario that you have to find a new home for your pet, please read through the rehoming solution and articles on this page before contacting the shelter.