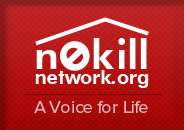 BFHS, Benton Franklin Humane Society (Kennewick)
Visit
BFHS, Benton Franklin Humane Society (Kennewick) >>
http://www.bfhs.com/ (report broken link)
1736 E 7th Avenue
Kennewick, WA 99337
Phone: (509) 374-4235
Fax: (509) 374-4276
Adoptions:
[email protected]
Executive Director:
[email protected]
The Benton-Franklin Humane Society is located in the City of Kennewick in the Tri-Cities area of Southeastern Washington State. Our Shelter & Adoption Center is a private, nonprofit organization that is supported solely by charitable contributions, and dedicated to preventing cruelty to animals and the creation of a more responsible and humane community.
Although we do provide Humane Education services for our surrounding cities, we are not Government-funded.
The Benton-Franklin Humane Society is managed by a volunteer Board of Trustees. The members of the Board bring to the Humane Society many diverse backgrounds with business as well as animal expertise.
Do you need to find a loving home for your pet?
No-kill shelters do wonderful work, but as a result, are often inundated with pet surrenders. In the unfortunate scenario that you have to find a new home for your pet, please read through the rehoming solution and articles on this page before contacting the shelter.