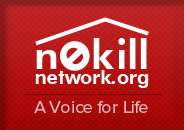 Copiah Animal Shelter (Copiah County Animal Shelter, Inc.)
Woof! Meow! One thing before you go…
Do you need to find a loving home for your pet?
Shelters are often inundated with pet surrenders, and do not want to provide a simple outlet that takes away the obligation of responsible pet ownership. Therefore, they would prefer that people try hard to find a solution before resorting to surrendering their pet to a shelter. If you must find a new home for a pet, please try posting to our adoption portal before placing the burden on the shelter. Direct adoptions work well and allow everyone to share in the accountability of their community!

Copiah Animal Shelter (Copiah County Animal Shelter, Inc.)
Visit
Copiah Animal Shelter (Copiah County Animal Shelter, Inc.) >>
https://copiahanimalshelter.net/ (report broken link)
Copiah Animal Shelter is a volunteer-led nonprofit 501(c)(3) limited intake animal welfare organization, providing shelter and medical care to lost and abandoned animals until permanent placement in loving homes can be arranged through pet adoption. Supporting Copiah County, Mississippi (MS) and surrounding communities since 2011.
Where It All Began
The need for an animal shelter has been discussed in the past; however, Beckey Holifield, DVM put the idea on wheels and got it rolling. Calling together others with the same concern, the first meeting was held in June 2011, and CAS was officially founded in July. Seven Board Members were elected. The first animal adoptions were in October 2011. Founding Secretary/Treasurer Jayne Wells had previous shelter experience and was instrumental in helping Copiah Animal Shelter get off to a great start.
Dr. Holified: "As responsible citizens, we need to provide an animal shelter and rescue program based upon the humane treatment of animals and the understanding that homeless animals, especially dogs and cats, suffer as a result of having no food, shelter, or from injury sustained while straying. They also may suffer from infestation with internal and external parasites, and diseases needing medical attention. Such parasites and diseases can infect a large community of pets and domestic animals."
Copiah Animal Shelter (Copiah County Animal Shelter, Inc.) received 501c3 nonprofit approval in September 2012, which allows us to apply for private foundation and government grants. CAS is "community-sustained" -- operating solely on donations from the community, membership dues, small adoption fees, fundraising efforts of volunteers, and applying for grants. We have already been awarded several small grants for Shelter animal spay/neuter, and TNR (Trap, Neuter, Return) for feral cats in the community. Copiah Animal Shelter currently receives NO city or county funding.
In May 2012 CAS modified a former auto repair shop building now on the grounds of "All About Animals Veterinary Clinic" in Crystal Springs, MS. The starter home held 9 inside kennels and space for 2-3 cats in the "Cat Corner". Several foster families also house animals on a temporary basis.
In 2015 with some rearranging, local donations, and a grant, CAS replaced the aging dog kennels and added several new small kennels to bring capacity up to 15. Copiah Animal Shelter is raising funds for a larger building designed for animal care and for facilitating pet adoptions. Update 8/19: See below. The shell to our new larger building is up at our current location! We have a long way to go and will complete it in phases as finances allow.
All the help CAS receives is from dedicated people who volunteer their time and talents to make it all come together. It is a large undertaking; however, with the continued support of local agencies, business, and private citizens, Copiah Animal Shelter has become a reality and is making a positive difference in the lives of homeless animals!
Address:
27084 Highway 51
Crystal Springs, MS 39059
Call Us: 601-954-6447
Email Us:
[email protected]
Do you need to find a loving home for your pet?
No-kill shelters do wonderful work, but as a result, are often inundated with pet surrenders. In the unfortunate scenario that you have to find a new home for your pet, please read through the rehoming solution and articles on this page before contacting the shelter.