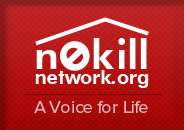 Second Chance Animal Adoption, Inc. (Bonners Ferry)
Woof! Meow! One thing before you go…
Do you need to find a loving home for your pet?
Shelters are often inundated with pet surrenders, and do not want to provide a simple outlet that takes away the obligation of responsible pet ownership. Therefore, they would prefer that people try hard to find a solution before resorting to surrendering their pet to a shelter. If you must find a new home for a pet, please try posting to our adoption portal before placing the burden on the shelter. Direct adoptions work well and allow everyone to share in the accountability of their community!

Second Chance Animal Adoption, Inc. (Bonners Ferry)
Visit
Second Chance Animal Adoption, Inc. (Bonners Ferry) >>
http://www.secondchanceanimaladoption.com (report broken link)
Second Chance Animal Adoption, Inc (SCAA) was formed in 1998 by Kate Turner and Alice Miller. They were volunteering at the City Pound in Bonners Ferry, Idaho. Animal control was handled by law enforcement and they were overwhelmed with the amount of unwanted and running at large dogs. The city pound was simply not big enough and they did not have the funding to house all the unclaimed dogs. As many pounds do, they were forced to euthanize due to lack of space, which was just not acceptable to Kate and Alice; therefore, the inception of SCAA. Being lifelong animal lovers it seemed only natural to assist with animal care and give the dogs of Boundary County a better chance at life. Alice and her husband, at their own expense, built kennels in their large indoor barn and soon were fostering dogs for the City Pound. Not long after, volunteers severed ties with the City Pound and officially became SCAA.

Driven by its mission, SCAA is now a formidable force in Bonners Ferry. The Organization is now beginning to realize its dream of constructing a shelter to house dogs and cats and well as building a strong foster care program. SCAA's vision is to become more than an adoption agency, but also a resource and educational center for those living in Boundary County.


Mailing Address:
PO Box 1925/6647 Lincoln St.
Bonners Ferry, ID 83805

Call Us: (208)267-7504
Do you need to find a loving home for your pet?
No-kill shelters do wonderful work, but as a result, are often inundated with pet surrenders. In the unfortunate scenario that you have to find a new home for your pet, please read through the rehoming solution and articles on this page before contacting the shelter.