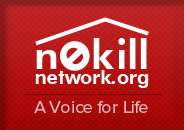 Woof! Meow! One thing before you go…
Do you need to find a loving home for your pet?
Shelters are often inundated with pet surrenders, and do not want to provide a simple outlet that takes away the obligation of responsible pet ownership. Therefore, they would prefer that people try hard to find a solution before resorting to surrendering their pet to a shelter. If you must find a new home for a pet, please try posting to our adoption portal before placing the burden on the shelter. Direct adoptions work well and allow everyone to share in the accountability of their community!

Shepherd of The Hills Humane Society
Visit
Shepherd of The Hills Humane Society >>
http://www.bransonhumanesociety.com/index.html (report broken link)
IMPORTANT NOTE:
Organizations listed in this directory are not no-kill shelters. For a list of NoKill Animal Shelters visit our
With an adoption center and two thrift stores, the Shepherd of the Hills Humane Society serves the needs of homeless dogs and cats in the Branson, Missouri area. Donations and volunteers are critical to our success.
To aid in the alleviation of distress and suffering of animals, and promote their humane treatment through protection, placement and public education. To achieve this mission, it is intended that this organization will operate a shelter for animals in need of care, provide adoption programs for lost/abandoned animals, provide a lost and found pet service, promote spaying/neutering of all animals, and conduct educational programs for children and adults.
We are committed to responsible pet ownership and solving the catastrophic problems of pet overpopulation
2837 Shepherd of the Hills Expy
Branson, MO 65616
[email protected]
Phone: (417) 337 - 7387
Do you need to find a loving home for your pet?
No-kill shelters do wonderful work, but as a result, are often inundated with pet surrenders. In the unfortunate scenario that you have to find a new home for your pet, please read through the rehoming solution and articles on this page before contacting the shelter.