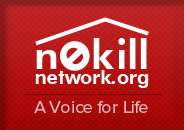 Heartland Animal Rescue Team (HART)
Visit
Heartland Animal Rescue Team (HART) >>
https://hartpets.org/ (report broken link)
IMPORTANT NOTE:
Organizations listed in this directory are not no-kill shelters. For a list of NoKill Animal Shelters visit our
Heartland Animal Rescue Team (HART) was founded in the spring of 1987 by a group of concerned citizens in the Brainerd Lakes area. At that time there were really no advocates for the unwanted, stray, neglected and abused animals. HART started out with very little money and a handful of volunteers who were willing to do everything from foster care to raising money and whatever else was needed to succeed.


Phone:
218-829-4141

Fax:
218-829-6866

Location:
15494 Dellwood Drive
Brainerd, MN 56401
Do you need to find a loving home for your pet?
No-kill shelters do wonderful work, but as a result, are often inundated with pet surrenders. In the unfortunate scenario that you have to find a new home for your pet, please read through the rehoming solution and articles on this page before contacting the shelter.