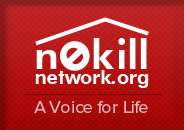 Friends of Detroit Animal Care & Control
Visit
Friends of Detroit Animal Care & Control >>
https://www.friendsofdacc.org (report broken link)
IMPORTANT NOTE:
Organizations listed in this directory are not no-kill shelters. For a list of NoKill Animal Shelters visit our
Our Mission
Friends of Detroit Animal Care and Control exists to support Detroit Animal Care and Control in the areas of volunteer management, donation solicitation and acceptance, and live release, which includes shelter intervention.
In terms of volunteer management, our goal is to create and train a team of volunteers who are knowledgeable of canine and feline body language, adept at handling animals in the most humane way, practice current scientifically based training methods, and who are advocates for this city, its citizens, and all animals. We rely on our volunteers to help provide enrichment to the animals in the shelter, assist the staff with daily operations, and interact with the public on our behalf, answering questions, providing information, and helping animals get adopted both onsite and at offsite events.
In terms of donation solicitation and acceptance, our goal is to supplement the budget allocated to the shelter by the city of Detroit, which falls short of what we need to operate a fully functional shelter and the programs we have created. We will do this by applying for grants, holding fundraisers, forming relationships with and stewarding donors and foundations, and accepting all material and in-kind donations from our volunteers and supporters.
In terms of live release, our goal is to work with DACC to expand and perfect their adoption program, foster program, and transfer/transport program. We want to host offsite adoption events and get animals from Detroit adopted back into Detroit, as well as surrounding communities. We also want to work with partner shelters in other regions of the state and country to move dogs and cats from our overpopulated area to areas where there is not such an abundance of homeless animals. We also want to expand our shelter intervention services to stem the flow of animals into the shelter in the first place by keeping them in their homes or reuniting them quickly if they become displaced.
Friends of Detroit Animal Care and Control and Detroit Animal Care and Control are striving toward the highest lifesaving percentage we can achieve while still keeping quality of life and public safety our priorities. While the "no-kill" mentality is great in theory, we are not in the business of withholding euthanasia from an animal that is physically or mentally suffering or a danger to the community solely to bolster our numbers. Every dog is an individual and our goal is to do what is in the best interests of every dog. Unfortunately, there is a life worse than death and a death worse than humane euthanasia. We hope that by accumulating more resources and developing more partnerships, we will save more lives and create a safer and more humane community.
CONTACT:
Detroit Animal Care and Control
7401 Chrysler Dr.
Detroit, MI 48211
[email protected]
Do you need to find a loving home for your pet?
No-kill shelters do wonderful work, but as a result, are often inundated with pet surrenders. In the unfortunate scenario that you have to find a new home for your pet, please read through the rehoming solution and articles on this page before contacting the shelter.