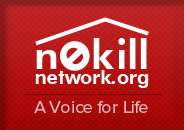 Jefferson Parish Animal Shelter
Visit
Jefferson Parish Animal Shelter >>
https://www.jeffersonspca.org/all-animals--west-bank-shelter (report broken link)
IMPORTANT NOTE:
Organizations listed in this directory are not no-kill shelters. For a list of NoKill Animal Shelters visit our
The Jefferson Parish Animal Shelter Department operates the two parish animal shelters at #1 Humane Way in East Jefferson and 1869 Ames Blvd. in Marrero. The shelters hold lost animals for-owners-to reclaim adopt out homeless animals to new owners and quarantine dogs and cats that have bitten. In addition the shelter investigates complaints of cruelty or neglect of animals. The shelters accept all animals turned over to them. Hours of operation and more information can be obtained by calling the East Bank shelter at 736-6111 or the West Bank shelter at 349-5111.



2701 Lapalco Blvd
Harvey, LA 70058

Phone: 504-349-5111
Do you need to find a loving home for your pet?
No-kill shelters do wonderful work, but as a result, are often inundated with pet surrenders. In the unfortunate scenario that you have to find a new home for your pet, please read through the rehoming solution and articles on this page before contacting the shelter.