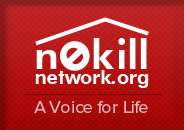 Woof! Meow! One thing before you go…
Do you need to find a loving home for your pet?
Shelters are often inundated with pet surrenders, and do not want to provide a simple outlet that takes away the obligation of responsible pet ownership. Therefore, they would prefer that people try hard to find a solution before resorting to surrendering their pet to a shelter. If you must find a new home for a pet, please try posting to our adoption portal before placing the burden on the shelter. Direct adoptions work well and allow everyone to share in the accountability of their community!

Northeast Arkansas Humane Society
Visit
Northeast Arkansas Humane Society >>
https://neahs.org/february-2018-newsletter/ (report broken link)
IMPORTANT NOTE:
Organizations listed in this directory are not no-kill shelters. For a list of NoKill Animal Shelters visit our
Established in 1971, the Northeast Arkansas Humane Society is a private, not-for-profit organization dedicated to the welfare of all animals.
This dedication means the NEAHS is involved in a wide variety of activities and projects to serve the needs of pets and the people who care for them. These services include the care and shelter of homeless or distressed animals, low cost spay/neuter services, lost and found services, pet adoption, humane education and general community outreach services. We are also involved in a number of smaller projects and events, all designed to make the community a better place for pets and people to live together.
The NEAHS is supported entirely by donations, fundraising events, membership dues and adoption fees. We receive no tax money or United Way funds. Our modest budget is further enhanced by a very dedicated volunteer base which greatly increases our ability to serve our community.
6111 E Highland Dr
Jonesboro, Arkansas
[email protected]
Phone: (870) 932-5185
Do you need to find a loving home for your pet?
No-kill shelters do wonderful work, but as a result, are often inundated with pet surrenders. In the unfortunate scenario that you have to find a new home for your pet, please read through the rehoming solution and articles on this page before contacting the shelter.