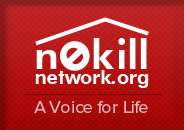 The City of Mobile Animal Shelter
Visit
The City of Mobile Animal Shelter >>
http://cityofmobileanimalshelter.com (report broken link)
IMPORTANT NOTE:
Organizations listed in this directory are not no-kill shelters. For a list of NoKill Animal Shelters visit our
The mission of the City of Mobile Animal Shelter is to balance the health, safety and welfare needs of the people and animals in our City. Through our mission we will educate the public about responsible companion animal ownership, aggressively investigate animal cruelty cases, provide compassion and humane care for unwanted, stray, abused and abandoned animals in our City, administer dog licenses, give adoptable animals a second chance at a forever home, and humanely euthanize animals when necessary and appropriate.

City of Mobile Animal Shelter
855 Owens St.
Mobile, AL 36604


Phone: 251-208-2081
Do you need to find a loving home for your pet?
No-kill shelters do wonderful work, but as a result, are often inundated with pet surrenders. In the unfortunate scenario that you have to find a new home for your pet, please read through the rehoming solution and articles on this page before contacting the shelter.