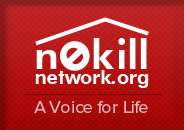 TARPS - The Animal Rescue and Protection Society, Inc. (Chester)
Visit
TARPS - The Animal Rescue and Protection Society, Inc. (Chester) >>
http://members.petfinder.com/~VT15/index.php (report broken link)
The Animal Rescue and Protection Society, Inc. (TARPS) opened its doors in the Fall of 2000. Located in Chester Vermont, TARPS is a nonprofit. We are manned solely by volunteers as a no kill shelter. Our funding is by the generous donations of people and businesses in our local and state-wide community.
Cage-free Facility
Most of our animals are not caged. They are in sunny rooms where they are allowed to play and relax with other cats. They have access, via pet door, to a safe, fenced-in outdoor area. Cages are used for sick and recuperating cats in our sick bay and for moms with litters. Occasionally cats will be caged in the open rooms for an adjustment period, much as you would do when you introduce an adoptee to your home. Born-in-the-wild (feral) cats may be caged, for safety and access, during a rehabilitation period.
Address:
1758 Route 103S
Chester, VT
Call Us: 802-875-7777
Email Us:
[email protected]
Do you need to find a loving home for your pet?
No-kill shelters do wonderful work, but as a result, are often inundated with pet surrenders. In the unfortunate scenario that you have to find a new home for your pet, please read through the rehoming solution and articles on this page before contacting the shelter.